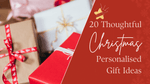 20 Most Thoughtful Singapore Christmas personalised gift ideas 2022
It is that time of the year when the festive season is fast approaching. Gifting is a part of festive celebrations. Let us present some great unique Christmas gift ideas Singapore 2022 for you!
Skinsafe Essential Oil Roll-on
Skinsafe Essential Oil Roll-ons top the list of unique gifts Singapore and for a good reason. You can directly apply these essential oils to your skin to improve your mood. They are safe as they are extracted from natural ingredients like peppermint, lemongrass, lavender and eucalyptus.
Peppermint provides benefits like reduction in anxiety, improved blood circulation and reduction in headaches.
Lemongrass provides a whiff of freshness and repel mosquitoes.
Lavender can be beneficial for reducing restlessness, nervousness and agitation.
Eucalyptus can provide relief from cough, colds and muscle pain.
These essential oils can be inhaled safely. You can apply them as many times as you want. It is practical and the receiver will remember this unique gift.
Essential Oil gift bundle sets
Essential Oil bundle gift sets can make excellent Christmas gifts for colleagues. These are innovative products that contribute to luxury living. After a hard day at work, your colleagues will enjoy the home fragrance.

This gift set from Shiora contains four 10ml bottles of essential oils. These bottles are accompanied by a mist diffuser. These scent diffusers are available in a variety of scents like cedarwood, citronella, lemongrass, lavender, peppermint, sweet orange, bergamot and eucalyptus.

You can choose the four different scents to be included in your essential oil gift bundle set! The gift bundle is attractive, making it a very popular addition to the unique gifts Singapore list. The essential oils will linger in the room longer and this is another reason for their popularity.



Another exclusive bundle gift set from the collaboration between SHIORA and The CLASSICS contains a Designer Handkerchief Made in Japan and 100% Pure & Natural Essential oil bottle. There is limited stock so get yours before it's all sold out!
Crystal home decor
If you want your gift to stand out from the usual gifts then crystal home decor is an excellent idea. Crystal home decor items make excellent Christmas gifts for her.
You can choose from crystal suncatchers, crystal shelves, crystal bonsais and dream catchers with crystals. There is also a range of animal figurines carved in crystal.
The crystal home decor items enhance the decor of the home and prove to be great conversation starters. These are valuable Christmas gift exchange ideas for adults who are interested in spirituality and meditation.
Aromatherapy Home Fragrance Reed Diffusers
Aromatherapy Home fragrance reed diffusers can make perfect Christmas gifts for men. These reed diffusers are available in lavender, lemongrass, sandalwood peppermint, cedarwood and citronella scents.
All these essential oils are derived from natural herbs, and they contain the beneficial properties of the original herbs. They keep the home smelling great while providing an overall calming effect and reducing stress.
Depending on the scents, these aroma diffusers can also give you a fresh and energetic feeling. If you are gifting to a fun-loving person, you can try to get the uplifting scents like citronella and lemongrass. If the person is relaxed and chill, go for lavender, sandalwood peppermint, and cedarwood scents. This is also perfect to gift your special someone because scents remind memories. And the receiver of these essential oil reed diffusers will remember you every time a scent from this aroma diffuser rafts through their home.
Hotel Scent Luxury Reed Diffusers
Hotel Scent Luxury Reed diffusers are making waves in corporate gift ideas Singapore 2022 lists. These are perfect Christmas gift exchange ideas for adults who are well-traveled and love luxury. These best reed diffusers Singapore evoke the grandeur of luxury hotels.
These aroma diffusers spread the luxurious scent peculiar to premium hotel chains. You can select between scents of luxury signature's collection like Shangri-La, Duchess, Mandarin, Wilford, Parisian, Continental, Victorian, and Santiago. 
Voyage to the universe with Shiora this Christmas to uncover the mystery of scents. If you are looking for a unique Christmas gift idea in Singapore this year, here is another recommended item! With its unique and luxurious fragrances, this new galaxy-themed reed diffuser will be suitable for any astronomy or astrology lover.
Customized Terrarium
Customized Terrariums are priceless Christmas gift exchange ideas for adults who have a green thumb. This is a highly personalised gift that can encapsulate your own private story with the receiver.
You can select from glass terrariums in various shapes like cylindrical, hexagon, pyramid, octagon, half moons, or spherical. There are terrariums with built-in LED lights. These terrariums will enhance any sg home decor.
Handmade coasters
Coasters have always been popular as Christmas gifts for colleagues. But handmade coasters have been a recent entrant in the corporate gift ideas Singapore 2022 list. These handmade coasters are made of hand-poured resin and wood. These are unique pieces, unlike factory-made ones.
You can add a personalised name to the coaster to give it a more personal touch. The font can be customised according to your liking, and they are available in numerous colours and designs.
You can also purchase handmade coasters made of crochet. These crochets are helpful in daily life and extremely easy to maintain. They are made of good material, making them long-lasting gifts.
Journaling bundle set
Journaling bundle sets are trendy among those looking for unique Singapore gifts. Journaling is becoming a popular method of relieving mental stress. In such a scenario, a journaling bundle set is among the most sought-after Singapore gifts.
Some journal gift sets are accompanied by mugs or pens. Your attractive unique Singapore gift can encourage somebody to start writing a journal. They will be thankful to you for encouraging them to create a stress-relieving habit. If the person is already used to writing a journal, they will understand the value of this priceless gift.
Assorted Cubotti Chocoviar Metal Mini Book
If you are looking for a surprise Singapore gift then Assorted Cubotti Chocoviar Metal Mini Book is your ideal choice. It seems like a book from the outside. The inside contains delicious chocolates.
The receiver will enjoy the dark chocolate filled with Gianduja. Salted hazelnuts, almonds, and pistachios wrapped in lightly salted toffee complete the delightful chocolate experience.
This unique Singapore gift is meant for connoisseurs. This gift speaks volumes about the rich taste of the giver. The ingredients are gluten-free and suitable for most people, making it the perfect Christmas gift exchange idea for adults with a sweet tooth.
Gift Set of Gins with Wooden Gift Box
This gift set is highly popular as a Christmas gift for colleagues. You get 8 gins in a beautiful box. There is space to write a personalised message.
The high-quality gins are from Singapore Distillery. The delivery is quick, and they are only too happy to answer your queries.
This gift set of Gins with wooden gift box will help you to climb the popularity charts among your colleagues. If you are looking to make a statement with your Christmas gift then this set is your ideal choice.
Handcrafted ceramics
Handcrafted ceramics come across as very thoughtful Christmas gift exchange ideas for adults. Some pottery studios in Singapore offer highly personalised pottery as gifts.
You can personalise the gifts according to the receiver's tastes and beliefs. Your gift will stand out among the usual gifts. You can get your name engraved on the pieces.
You will even get an opportunity to customise your gift according to your creativity.
This handcrafted items can be used daily so it is a very practical gift. The handmade pieces have individual characters so no two pieces are alike and that's what makes them distinct from regular gifts. Handmade ceramics are much appreciated for their simplicity and charm.
Cushions & Pillow
People often change their home decor items during festivals like Christmas. What better way to upgrade the sg home decor than purchase new cushions and pillows? New cushions and pillows instantly change the look of the space without much effort.
Cushions and pillows are valuable items that are found in every home. Most people will gladly welcome new additions to their cushions and pillow collections. You can rarely go wrong with this gift.
Cushions and pillows make for useful Christmas gifts for her. These cushions are available in a range of colours and prints. You can choose brightly patterned ones or more sober-colored cushions.
Baby's First Essential Gift Set
If Christmas coincided with a new baby's arrival, it calls for a double celebration. This situation also makes gifting easier.
Baby's First Essential Gift Set is the perfect Christmas gift for colleagues who have just embraced parenthood. The set is carefully curated for the infant. This unique Singapore gift item shows your thoughtfulness.
This set contains all the times that a newborn needs in the early days of its life. You can add your personalised message to the gift hamper. You can also add baby milestone cards on payment of a small price.
Crystal Accessories
Most women love crystals. They also love accessories. Combine both of these, and you get a unique Singapore gift idea. Beautiful crystal accessories can make appropriate Christmas gifts for her. Crystals are long-lasting and are considered precious gifts. Gifts made of crystal are hard to ignore or pass on.
Crystal accessories are available in an array of patterns and prices. Gifting crystals becomes easier if you know the crystal favoured by the receiver. Crystal accessories range from simple earrings to elaborate bracelets. The receiver of the gift will remember you each time someone compliments them on their beautiful accessory.
Personalised leather diary
A personal diary holds its place even in the era of mobile phones and tablets. A diary can hold many things, whether personal thoughts or important schedules. A personalised leather diary is a classy Christmas Gift exchange idea for adults.
It is even better if animal cruelty-free vegan leather is used to manufacture such diaries. It shows your concern for nature. These diaries are long-lasting.
They maintain their elegant looks even after years of use as they are scratch and abrasion-resistant. The diaries can be carried anywhere as they are lightweight.
LEGO Architecture
LEGO Architecture is the best Singapore gift for adults who are well-travelled and like building blocks. These construction models capture accurate details of iconic landmarks in Singapore.
These sets double up as stress busters and home decor items. The set contains detailed instructions on how to go about building these pieces. Even people unfamiliar with building blocks will enjoy creating new models.
Building these landmarks piece by piece can be an enjoyable experience for entire families. Once made this set can become the center of attraction in your home decor. The bricks and pieces in this set are rigorously tested to meet global safety standards, and can withstand extreme wear and tear. This makes LEGO Architecture set a long-lasting gift.
Snow globe music box
Snow Globe music box will surely make a great Christmas gift for her. You can choose from a range of endearing music boxes with pleasant music. This exquisitely designed music box can be the main attraction in your Christmas decor.
The designs in the music boxes range from couples to children to trees. Some boxes have LED luminous snowflakes giving the illusion of snowfall inside the box.
Personalized tumbler
It is well known that disposable plastic is harmful to the environment. There is a growing movement against the use of disposable plastic across the world.. So how about contributing to this cause during Christmas gifting?
Gifting personalised tumblers will allow you to do your bit in reducing plastic use. These tumblers are made of double-wall premium quality stainless steel with vacuum installation.
These tumblers are BPA-free and easy to clean. The tumblers have a convenient flip-top leak-proof lid. This means you can handle your drink with one hand. These tumblers are perfect corporate gift ideas Singapore 2022 as you can inscribe your company's name or logo on these tumblers.
Hand cream
How about a Christmas gift that pampers the receiver's hands? Hand creams are making it to the unique Singapore gifts list, and for a good reason.
There is a growing awareness about self-pampering. Hand creams are part of the self-care ritual of many people. A good quality hand cream can be the ideal Christmas gift for her.
Polymer clay accessories
Polymer clay accessories are the exciting entrants to the list of Christmas gift ideas 2022. These handmade pieces can become treasured gifts for the receiver.
They are hypoallergenic and absolutely safe. These accessories are available in a range of colours and designs. They can also be customized as per the client's requirements, making the pieces are unique and delicate. Women who want to make a statement with their accessories will surely appreciate this gift.
Conclusion 


Christmas is the session of giving love to others in the form of presents. Hence, why not use this opportunity to give love to people around you, be it your family or friends, with a unique personalized Christmas gift to show your love for them. 
Happy shopping, and Shiora SG Team wishes you Merry Christmas & Have a Great New Year :)